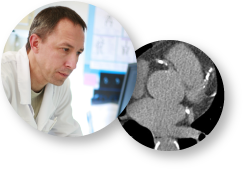 Research Collaborations
The Scientific and Data Coordinating Center at Penn receives data and provides ongoing support for a number of Ancillary Studies supported by the CRIC Cohort utilizing both CRIC study participants and biological samples obtained from CRIC study participants. Through the CRIC data sharing policy, investigators have an opportunity to tap into the rich CRIC data to pursue their own research goals.
In addition to the CRIC Clinical Centers listed on the Participating Institutions page, collaborative research partnerships are currently conducted at a number of institutions across the country including, but not limited to, University of Utah, University of Miami, University of North Carolina, George Washington University, University of Alabama, as well as at international sites in China, Japan, Peru, and Germany. The currently ongoing CRIC Ancillary Studies are listed by year of funding.
The CRIC Ancillary Study Policy provides information regarding the requirements and procedures for approval of an ancillary study. See section XII for instructions on the submission process. Section XIV details the procedural steps involved in the review. Also see Template for Ancillary Study Submission.