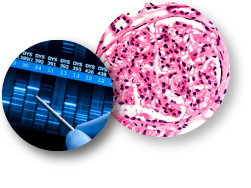 ABOUT CRIC
The CRIC Research Network (CRIC–RN) began the design of the study in 2001. During this first phase that ended in mid-2008, the CRIC-RN successfully recruited and characterized a cohort of nearly 4,000 individuals with chronic kidney disease. The second phase of the CRIC study, which began in 2008 and was completed in 2013, allowed for extended follow-up of study participants. The third phase of the study, which began in 2013 and ended recruitment in 2015, enrolled over 1500 Americans with less severe CKD, and extended follow-up of Phase 1 and 2 participants for an additional 5 years. In the fourth phase which began in 2018, the CRIC Study continued its examination of the effect of a broad range of risk factors (from molecular biomarkers of disease pathways to clinical, demographic, and behavioral characteristics) on the progression of CKD and other health consequences. Additionally, the CRIC Study developed and implemented three subprotocols with novel approaches to deep phenotyping in CKD made possible by the use of cutting-edge remote data capture technologies.
The National Institute of Diabetes and Digestive and Kidney Diseases (NIDDK) at the National Institutes of Health (NIH) has extended funding for the CRIC Study beginning in 2023! This will be the final phase of the CRIC study. The clinical centers will remain active until 2026 and the Scientific and Data Coordinating Center will remain active until 2028.
During this fifth and final active phase of the CRIC Study, the major focus will be to…
Ascertain the clinical outcomes for all eligible participants including those enrolled in the Phase 4 subprotocols,
Perform analyses linking the subprotocol measurements to clinical outcomes,
Integrate data from multiple domains to identify subphenotypes underlying the heterogeneity in clinical outcomes,
Conduct final study visits for CRIC participants eligible for Phase 5,
Create mechanisms for future data collection via linkages with external sources of health data, and
Generate tools and resources to facilitate ongoing use of CRIC data and biospecimens by a broad group of investigators after the CRIC Study has officially ended.
Funding for the CRIC Study was obtained under a cooperative agreement from National Institute of Diabetes and Digestive and Kidney Diseases (U01DK060990, U01DK060984, U01DK061022, U01DK061021, U01DK061028, U01DK060980, U01DK060963, U01DK060902, U24DK060990, R01DK072231 and R01DK119199). In addition, this work is supported in part by Institutional awards, R01s and K awards.