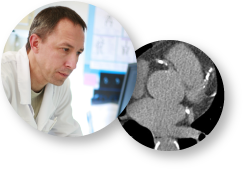 Chronic Renal Insufficiency Cohort (CRIC) Study Opportunity Pool Program
We are accepting applications to fund highly innovative studies using CRIC participant data, led by investigators in any scientific or clinical discipline. Applications for studies addressing topic areas not fully explored in prior CRIC investigations and that promise significant potential health impact are encouraged. Applications may address a broad array of topics, but those focused on the following areas/approaches are particularly encouraged:
Innovative studies utilizing existing multi-omics data such as genomics, metabolomics and proteomics, to help identify disease subgroups or pathways associated with CKD progression and/or CVD outcomes are highly encouraged.
Innovative measures and analytic approaches to allow for sub-phenotyping of CKD subgroups. Can be based on either existing or newly collected data including the laboratory analysis of existing biospecimens..
Broadening the range of scientific approaches through novel reanalysis of complex imaging data such as echocardiogram measures, CT, MRI.
Applications focused on biomarker research will not be accepted.
The Chronic Renal Insufficiency Cohort (CRIC) Study Opportunity Pool Program is no longer accepting letters of intent for the 2021 offering.


Submitting Full Applications
If you were invited to submit a full application, please refer to the email invitation that you received for full application submission instructions.
To aid you as you prepare your submission, please refer to the following resources:

Full applications must be submitted by 5:00pm (local time of the submitting institution) on JUNE 21, 2021
For questions, please contact:
Chronic Renal Insufficiency Cohort Study
Scientific and Data Coordinating Center
Perelman School of Medicine at
The University of Pennsylvania
cricprog@pennmedicine.upenn.edu