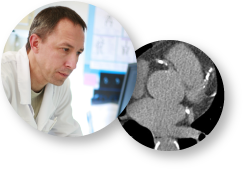 OPPORTUNITY POOL
The overarching goal of the new CRIC Opportunity Pool Program (CRIC OPP) is to engage the broader research community, including investigators who have not previously worked in the area of Chronic Kidney Disease (CKD) epidemiology as well as those from outside the field of nephrology, in novel investigations involving CRIC participant data.
We are accepting applications to fund innovative studies to develop, evaluate, or implement novel analyses, including novel and integrative analytic methods, using existing CRIC Study participant data, led by investigators in any scientific or clinical discipline, including but not limited to public health researchers, biostatisticians, informatics scientists, etc.
Applications for studies that address topic areas not fully explored in prior CRIC investigations and that promise significant potential health impact are strongly encouraged.
Please refer to the Opportunity Pool Program announcement (see link below) for further details. A list of existing publications and funded ancillary studies can be found at our "Collaborate with CRIC Study" web page.
The Chronic Renal Insufficiency Cohort (CRIC)
Study Opportunity Pool Program
IS NOW ACCEPTING APPLICATIONS.
Letters of intent are due by January 31, 2019.
For questions, please contact:
Chronic Renal Insufficiency Cohort Study
Scientific and Data Coordinating Center
Perelman School of Medicine at
The University of Pennsylvania
cricprog@pennmedicine.upenn.edu